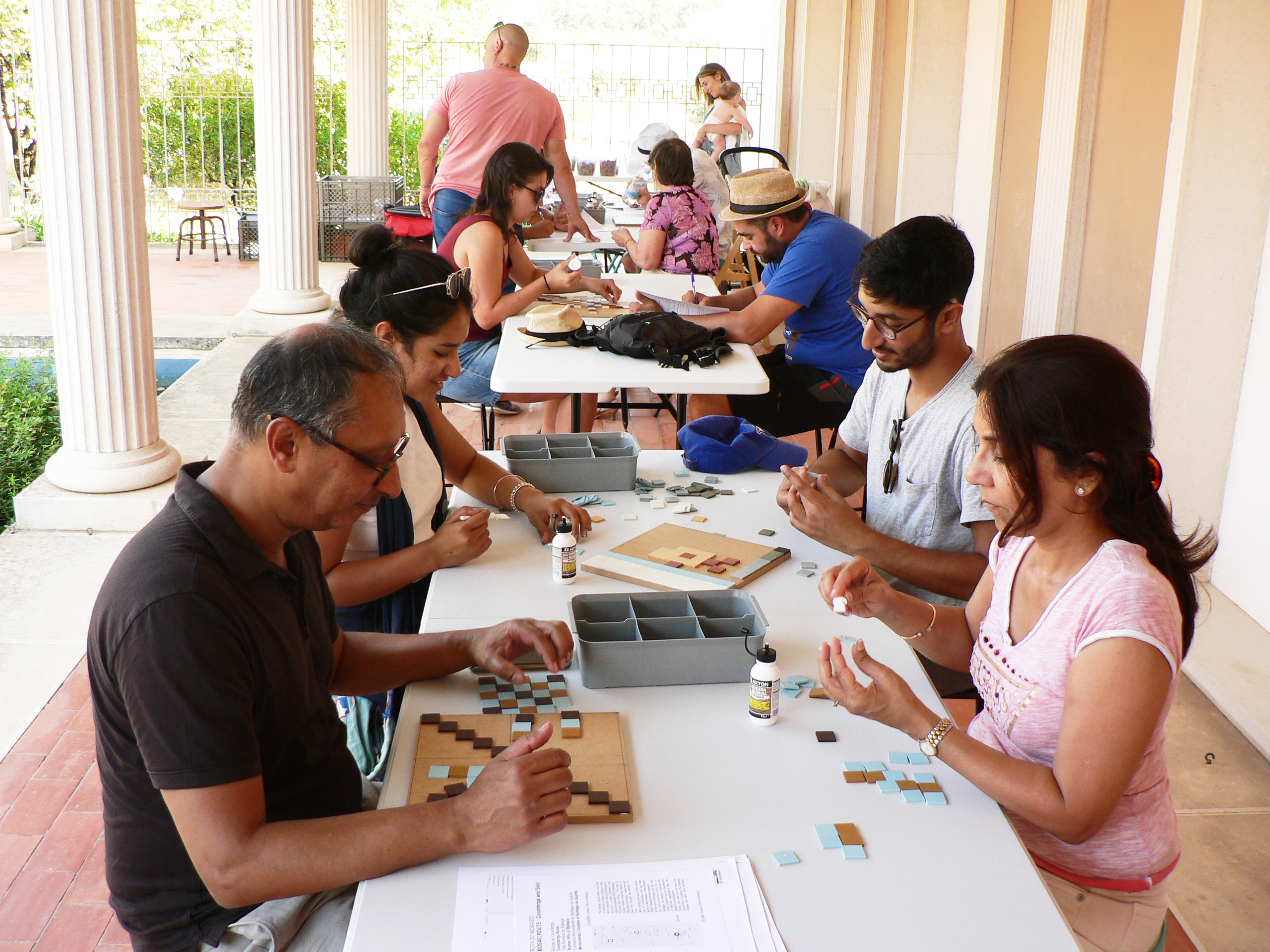 The first Mosaic Week is about to start: it will take place at the Monographic Museum of Conímbriga – National Museum, on weekdays from August 1 to 9 (always from 3:00 pm to 5:30 pm), promoted by MosaicoLab. It is intended for all visitors of the Roman city ruins, with ticket purchased for that same day, with at least 10 years old and of any nationality.

The activities to be carried out will allow participants to make their own mosaic, which they can take home, providing all the information and follow-up necessary to create it, as well as materials and means.

The sessions will be supervised by Humberto Figueiredo, PhD in Fine Arts from the Complutense University of Madrid and coordinator of the project "Rota do Mosaico – Conímbriga e Sicó", promoted by MosaicoLab. This project aims to allow a deeper involvement of the public with the Roman mosaic heritage present in the axis consisting of the Monographic Museum and Roman Ruins of Conímbriga, the Roman Villa of Rabaçal and the Monumental Complex of Santiago da Guarda, providing various creative experiences dedicated to the mosaic, open to various audience profiles and accessible in different languages.

More information about the Mosaic Week 2019 is available at the ticket office of the Monographic Museum of Conímbriga or online, at MosaicLab's website or Facebook page, respectively at mosaicolab.pt or facebook.com/mosaicolabportugal.