Roman ruins of Conímbriga – National Monument
Conímbriga Monographic Museum – National Museum
Roman Villa of Rabaçal (Ruins / Museum)
Monumental Complex of Santiago da Guarda
The Mosaic Route – Conímbriga and Sicó is based on the important Roman mosaic heritage present in the mentioned archaeological sites and is extended along a geographical axis of twenty-five kilometers within the territory of "Sicó".
As a Creative Tourism destination dedicated to the Roman mosaic heritage, this route allows a deepest involvement with the Heritage in question and provides diverse creative experiences dedicated to Mosaic, aimed at diverse publics and different languages.
The Mosaic Route – Conímbriga and Sicó is a cultural and creative tourism offer for all those interested in the Cultural Heritage contained in the mosaic art. Through its programs of guided thematic and creative tours and mosaic workshops, among other initiatives, the Route gives the public a notion of the importance of mosaic art from the Roman period up to the present.
MosaicoLab is the author of the Creative Tourism Destination Mosaic Route – Conímbriga and Sicó, an innovative tourism destination in the Central Region of Portugal.
Committed to the responsible development of the territories through Cultural Heritage and Creative Tourism, MosaicoLab developed this Route as a project for territorial and social innovation, in the context of its participation in the CREATOUR National Project.
Network of Archeological Sites and Monographic Museums and Spaces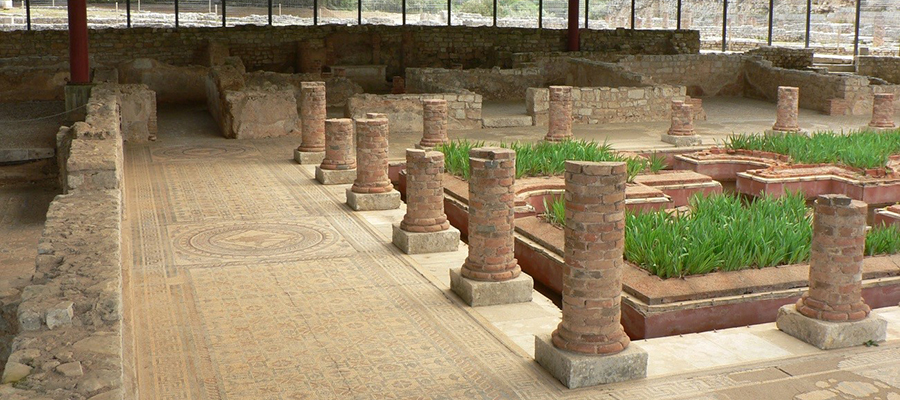 Conímbriga Monographic Museum – National Museum
Roman ruins of Conímbriga – National Monument
(Condeixa-a-Velha / County of Condeixa-a-Nova)
Coordinates (GPS): 40.098619, -8.490731
Schedule: 10h00 – 18h00/19h00 (Monday to Sunday)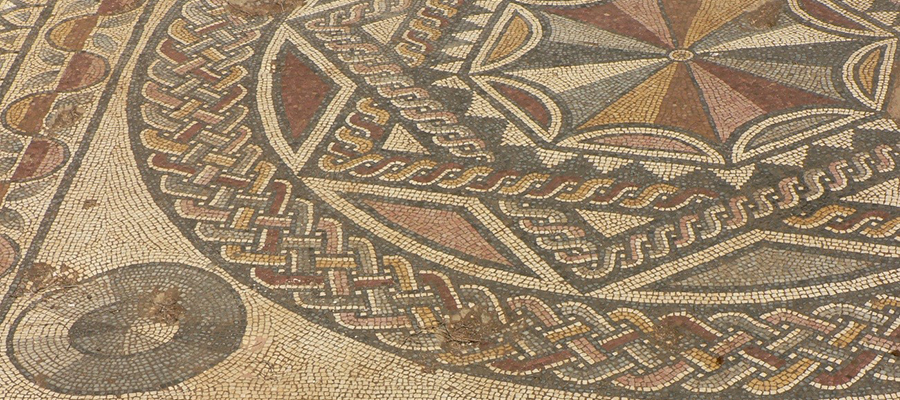 Roman Villa of Rabaçal – Museum
(Rua da Igreja, Rabaçal / County of Penela)
Coordinates (GPS): 40.029820, -8454879
Schedule: 10h00 – 13h00 / 14h00 – 18h00 (Tuesday to Sunday)
Roman ruins (visit starts at the Museum)
(Ordem / Rabaçal)
Coordinates (GPS): 40.037811, -8.458663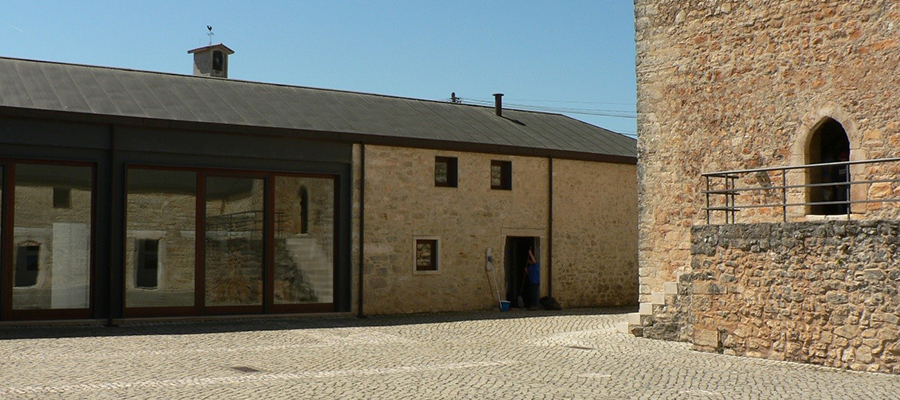 Monumental Complex of Santiago da Guarda
(Rua Conde Castelo Melhor, Santiago da Guarda / County of Ansião)
Coordinates (GPS): 39.948023, -8.480629
Schedule: 10h00 – 13h00 / 14h00 – 18h00 (Tuesday to Friday), 14h00 – 18h00 (Saturday and Sunday)